Head Coach Application Deadline
Date: July 2, 2019
Online: info@snowboardyukon.com
CGC Registration Fair
Date: August 24, 2019
Location: Canada Games Centre
It's our 13th riding season — come celebrate with us
at Mt. Sima in Whitehorse!
Please register online.
If you can't pay online, please register here anyway and bring cash on event day.
If you're new to Snowboard Yukon please email info@snowboardyukon.com for a discount code before registering!!!
Saturday, April 13, 2019
11:00-12:30 – Registration & bib pick up, Lodge
1:00 – MAZDA Style Jam, Pokey Park
3:00 – Slopestyle, Lower Coyote
5:00 – Snowboard community photo, Base
(wear your tie dye!!!!)
5:30 – Awards
Sunday, April 14, 2019
11:00-12:30 – Registration & bib pick up, Lodge
1:00 – Timed Runs, Snowboardcross
3:00 – Head-to-head racing, Snowboardcross
5:00 – Awards
Events and Categories
MAZDA Style Jam
10 & under, 11-12, 13 & up, RAD Moms, Dads & Friends
Slopestyle
16 & under, OPEN
Snowboardcross
10 & under, 11-12, 13-14, 15-16, OPEN, RAD Moms, Dads & Friends
$10 per event.
$20 per OPEN event.
Additional Info
Fam Jam
Family's are encouraged to shred together. Tell us your family allegiance at registration and earn points all weekend long for your family's total. Perpetual trophy goes to the top family who jams.
OPEN
Cash purse based on registration. Winner takes all in Slopestyle and Snowboardcross!!!
RAD Moms, Dads & Friends
If you are a "grown up" who loves to shred, but aren't quite up to sending it in the OPEN category, then you are RAD.
Women
Women may be placed in snowboardcross heats with males to make for meaningful head-to-head racing, however there will be separate prizing for women in the 10 & under, 11-12, 13-14, and 15-16 categories. OPEN and RAD categories are not gendered.
Snowboard Community Photo
Commemorate 13 riding seasons by wearing your tie dye to the group photo before awards on Saturday. All welcome!!!!
Register Online to Save Time and Energy
Register and opt to pay online ahead of time to speed up bib pick up on event day. A guardian signature is NOT required on-site if registered online ahead of time. Please Register Online Here
Helmets, lift tickets, and Snowboard Yukon Memberships required for all events.
New to Snowboard Yukon? Contact info@snowboardyukon.com for a late-season membership discount.
If you have any questions please contact info@snowboardyukon.com.
Thank you to our sponsors!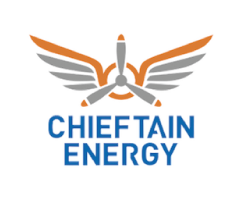 Event partners: